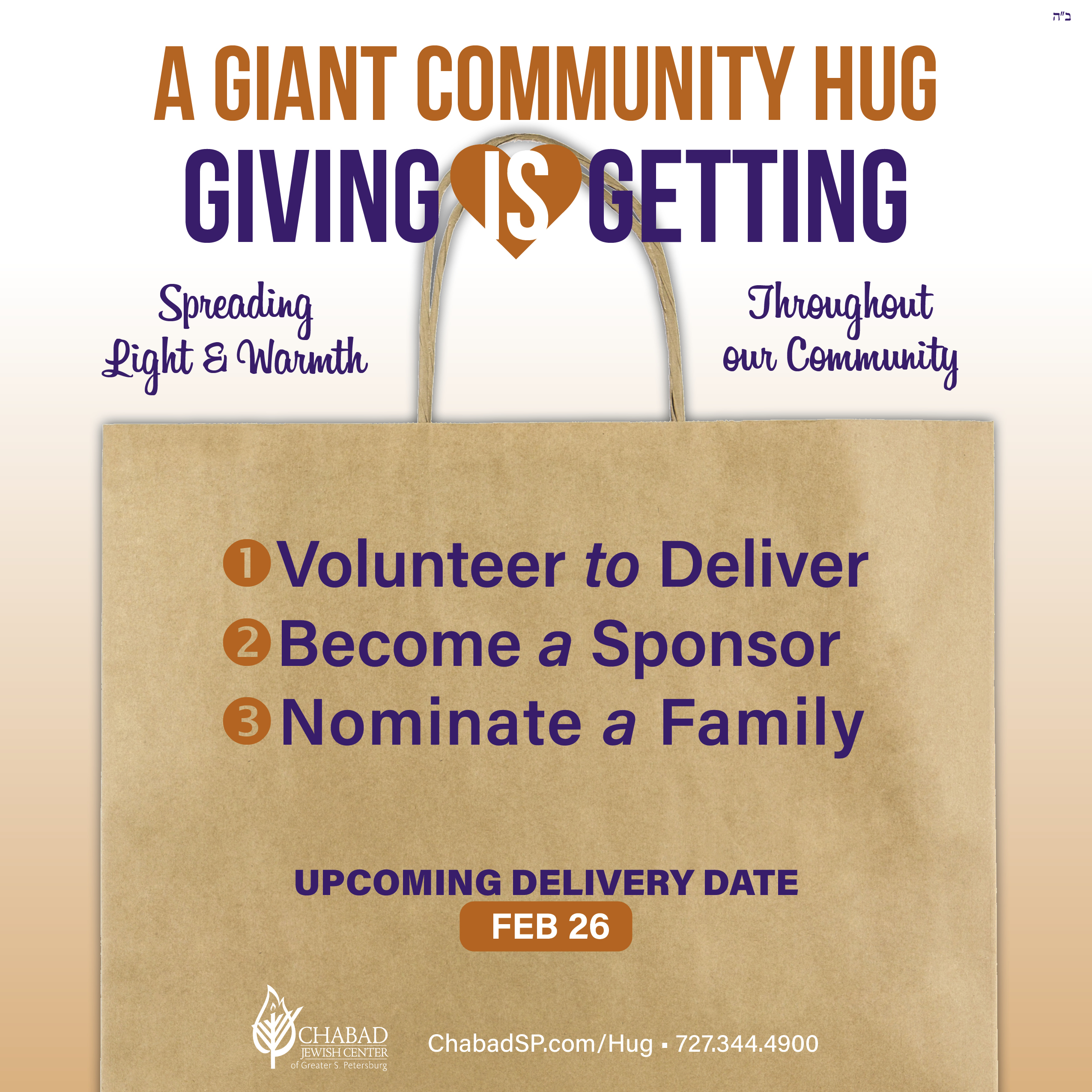 A Giant Community Virtual Hug
Some of the shining moments over Covid has been the care and concern that we have seen in our community one for another.
Giving is Getting, a new initiative to bring light and warmth to our community is off and running. There are so many ways to help the "collective us" live up to our "collective responsibility" to ensure that it's "light, bright & warm" by everyone. 
The holiday of Purim is just around the corner (on the 14th of Adar) this year on February 25-26. On Purim we emphasize the importance of Jewish unity and friendship by sending gifts to family and friends.
As the pandemic continues, this special mitzvah which has always brought such a sense of friendship, connection, community and goodwill, will be so much more meaningful. Giving us each an opportunity to send a "virtual hug" to each other.
Please take a moment to join in one way or another, for it is only together that can we make this world a more caring and brighter place.
Nominate, Volunteer, Sponsor.
The more of us that participate, the wider the community hug will be.